Double Da Vinci Diamonds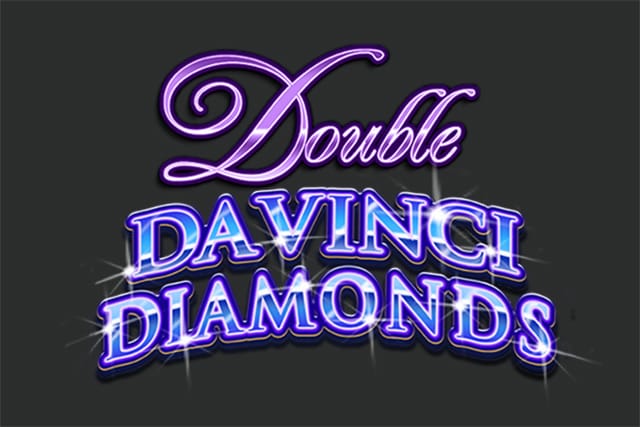 Did you know that Da Vinci slot had diamonds? We didn't…
Renaissance man Leonardo Da Vinci is one of the most creative human beings to ever walk the face of the earth. His un-rivalled talents are spoken of even today, and are actually used within multiple different forms of media, inducing online slot gaming. Developer High 5 Gaming have created Double Da Vinci Diamonds with the intention of getting you to play and win big! The man was known for his class and sophistication, so why can't you follow in his footsteps courtesy of this 5 reel by 40 pay-line slot? A bingo online free slot where you can play from as little as 40p up to around €400 with each and every spin you partake in. Be sure to check out the rest of our written review below to find out more!
High 5 Gaming - the Developer of Double Da Vinci Diamonds
Responsible for some of the most popular online games going today, developer High 5 Gaming are always going to be at the forefront of the cutting edge, and that's just a fact. Many of you out there probably know of them due to their list of highly popular Facebook games that punters can experience across the globe and at any time. Turns out they're also very well-versed in slots that try to appeal to most players out there who are looking to make some money while also having fun in doing so. There's something special about High 5 Games, trust us. They have quite a few free bingo games in their catalogue, so there should be no excuses as to why you're not playing their games.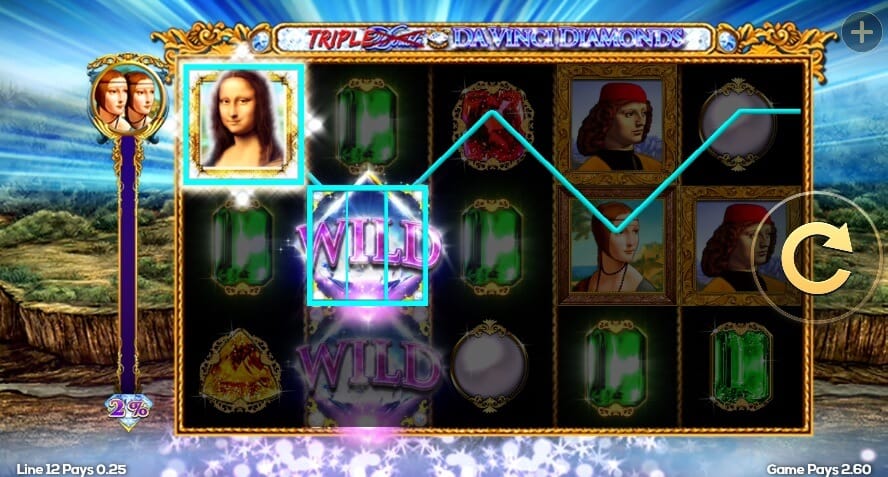 Gambling on Double Da Vinci Diamonds Slots
Yes, before you ask, this slot does include images of the Mona Lisa in some way. The developer has decided to go for a somewhat realistic look for this slot, although it also mixes in some un-realistic backgrounds in order to keep things bright and interesting for a modern audience. This mix does a great job in enticing people to continue spinning, and when you factor in the additional features here also, well then you will completely agree with us when we tell you that this slot is fantastic. The features here include:
Tumbling Reels: Successful combinations trigger the Tumbling feature on all lines. The icons in win combo disappear, and empty ones free their positions on each reel. This is when the positions become filled with new symbols that tumble from above.
Wild Symbol: Wild symbols in Double Da Vinci Diamonds will substitute for every symbol bar the scatter when matched. Wilds will also come with quite the score-boost also. Wilds are the most common features you'll utilize here.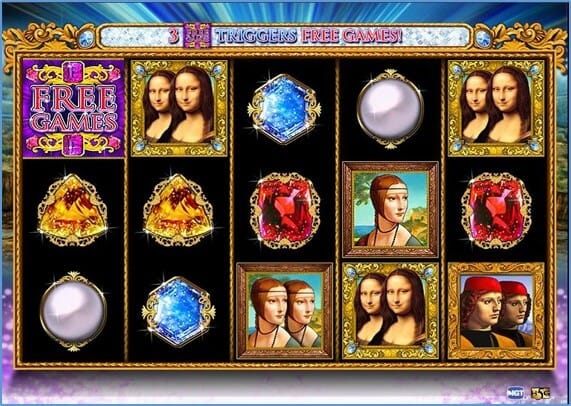 The Verdict on Double Da Vinci Diamonds
So what is so enticing about Double Da Vinci Diamonds? Well, it's a homage to the classic artist himself first and foremost, so if you are a fan of him and his work well you'll probably want to play this one simply because of the name value. It's also a very addicting slot to play that rewards players for repeated play!